My high school friend, Irma and her husband Rubin, are expecting their first baby! I had the opportunity to do their pregnancy announcement photos back in March when I made a quick weekend trip down to Florida.
In June, they had an amazing Tutus or Ties-themed gender reveal party to find out if they were going to be welcoming a baby boy or a baby girl into their family! I was thrilled to be able to not only be a part of this big event, but to have the privilege of documenting their reactions when they finally cut the cake!
They put so much thought and planning into this incredible party! I have never seen anything like it! From gender themed, pink and blue finger foods.....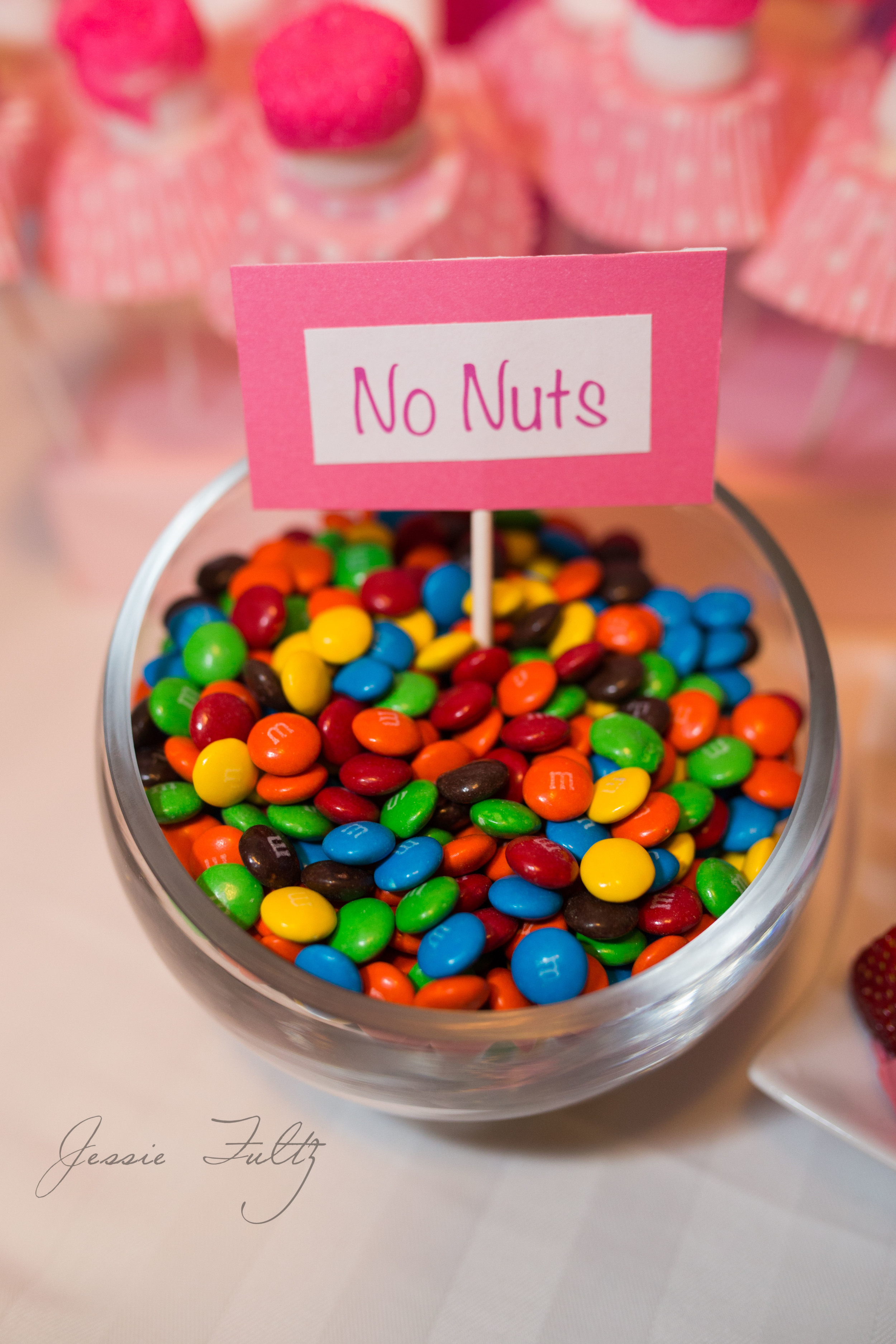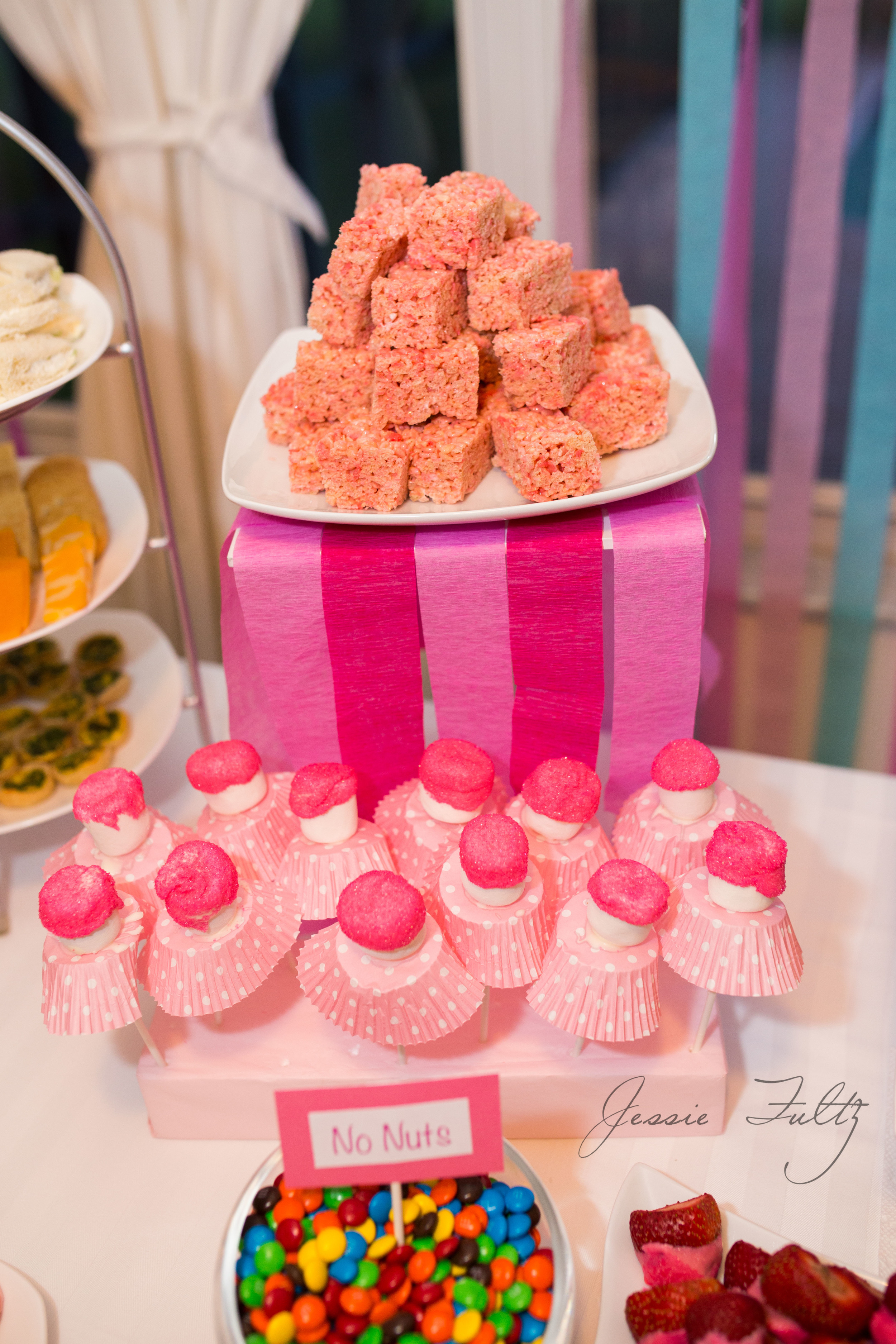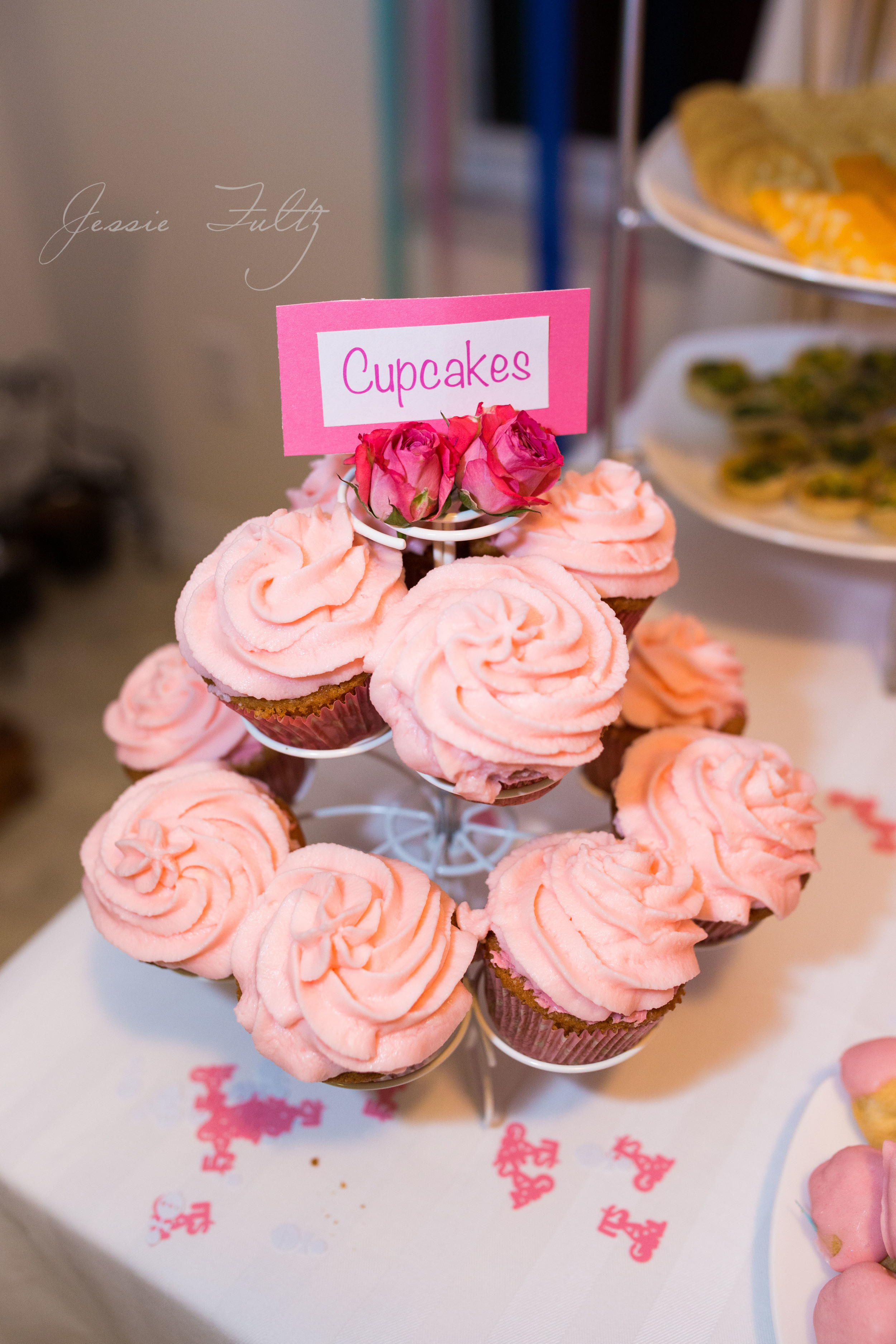 To fun activities like a guess the gender game, "Tutus or Ties? Find Out the Surprise!", and suggest a baby name! My favorite activity was the diaper station where guests were asked to choose a diaper and write a note to the sleepy parents to make midnight diaper changings a little more enjoyable! And can we just talk about the decorations for a minute? The decorations were adorable! Check out the cake table! Talk about detailed! This couple didn't leave out a thing!
Everyone had a great time visiting with each other and chattering about this sweet new baby joining the family! But I think we were all a little impatient as we talked about whether the cake would be blue or pink inside!
And finally it was time to cut the cake! Rubin cheered that it was a boy, and Irma was giddy with excitement over the hopes that she was carrying a little princess! Their reactions were priceless and it was only moments later that the room erupted with cheers of joy!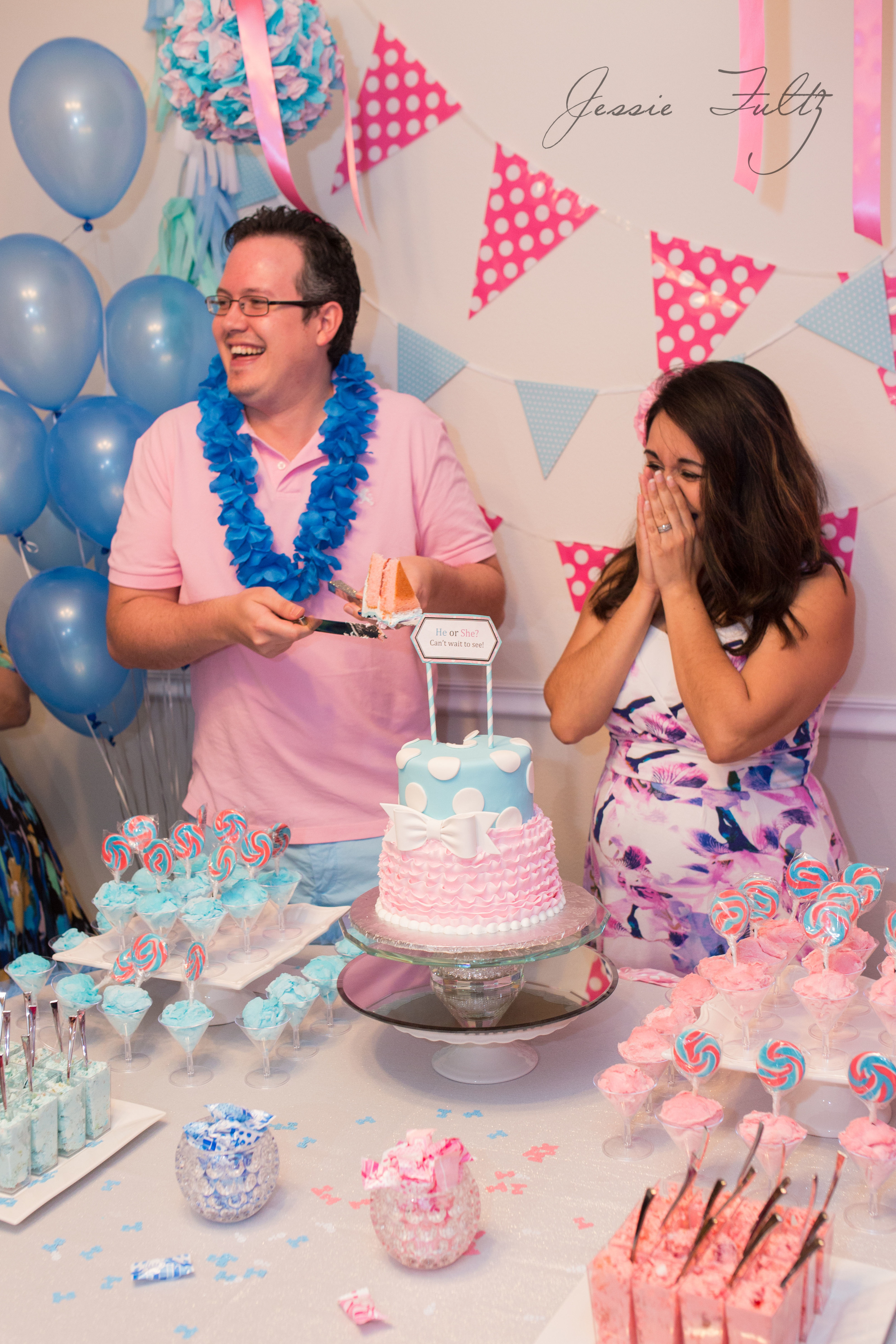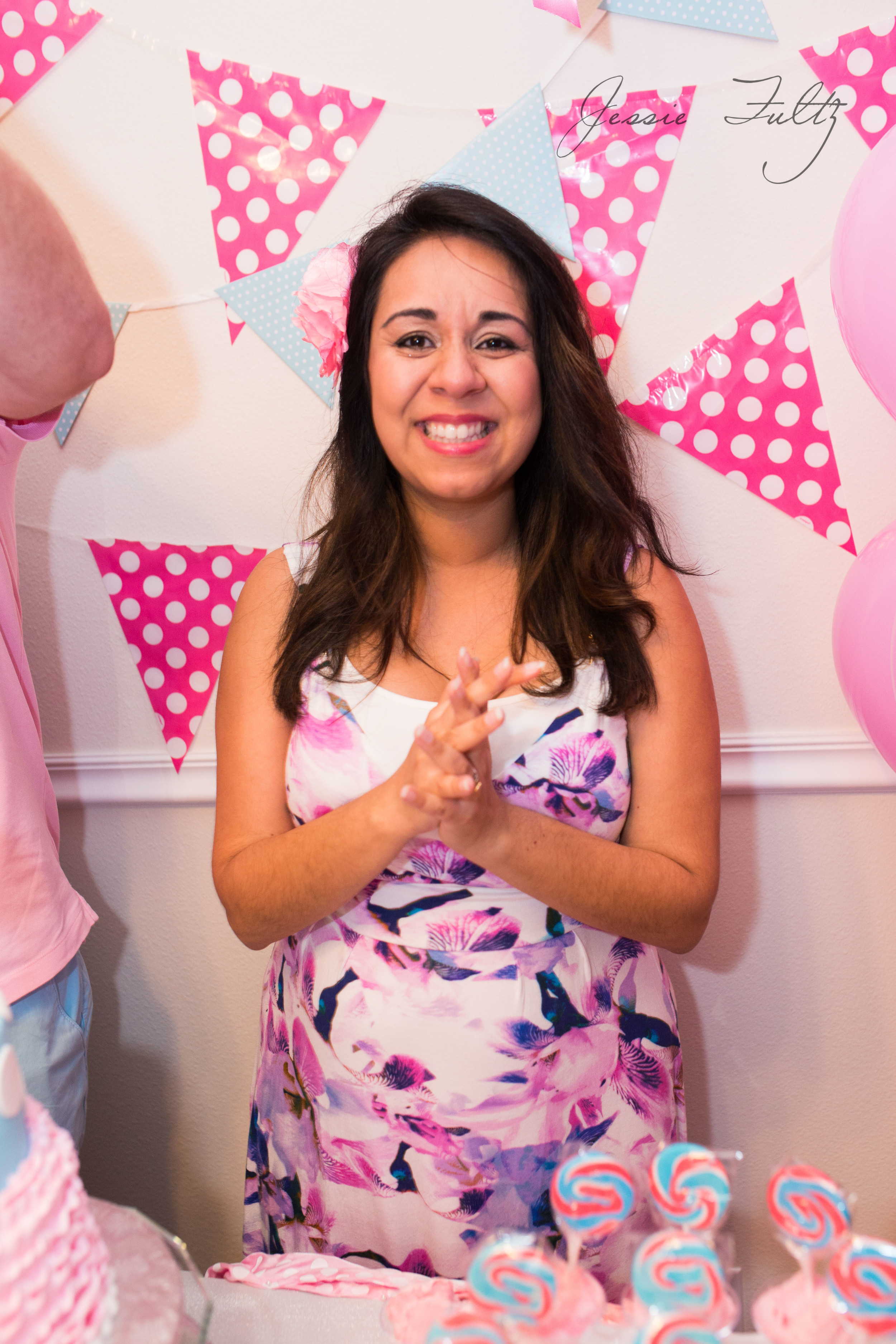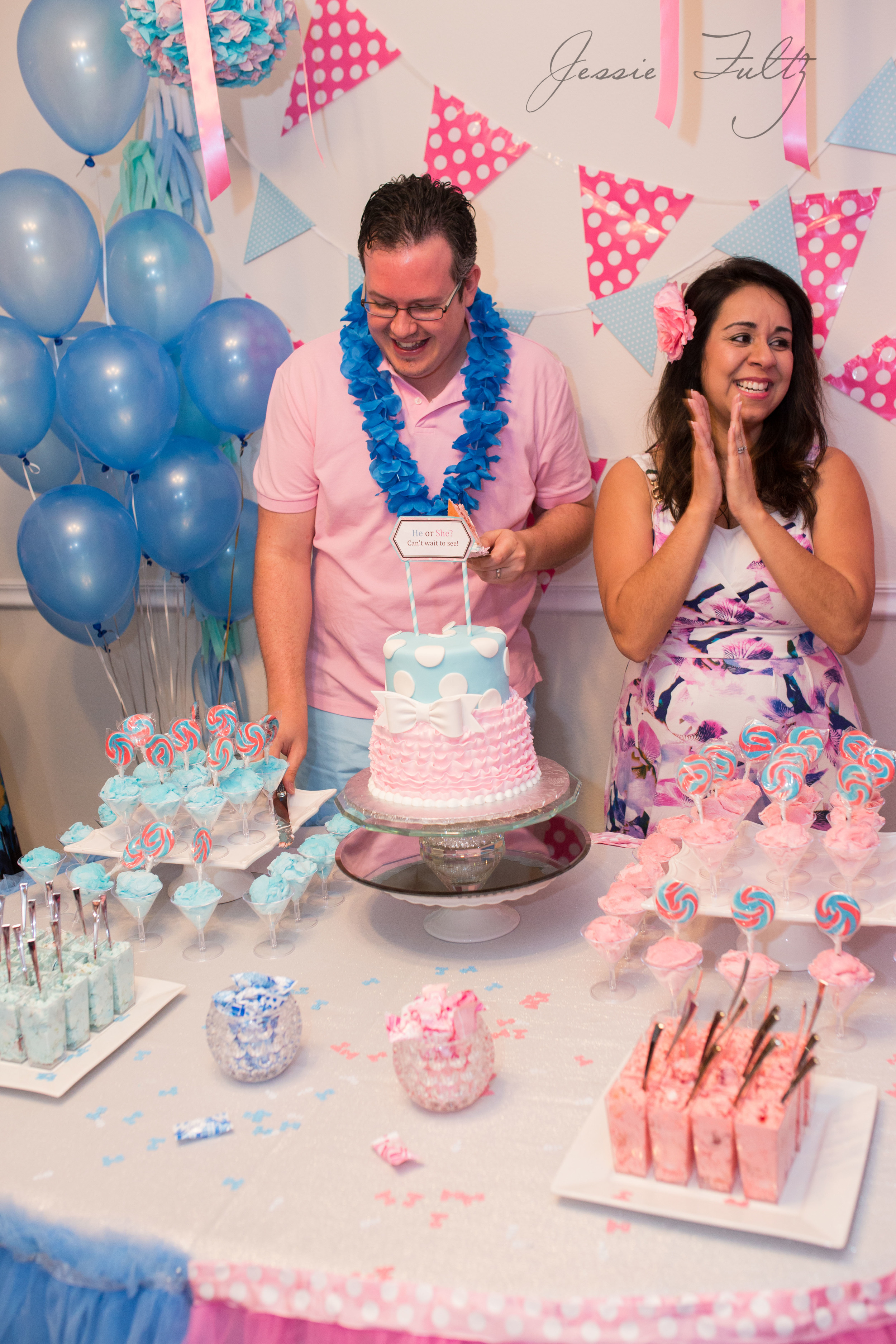 It's a Girl! Miss Ruby should be making her way into the world sometime in October! Of course we had to take advantage of the gorgeous decor and do some family photos as well as Team Blue and Team Pink group photos!
Irma and Rubin I am so beyond thrilled for you two! I cannot wait to meet Ruby! I know she is going to be so beautiful and the most loved little girl that has ever been born! Thank you for making me a part of this special day! Love you guys!
*Are you having a party or event? Don't miss out on being in the moments simply because you're trying to document them. Contact me today for info on booking your event with me!